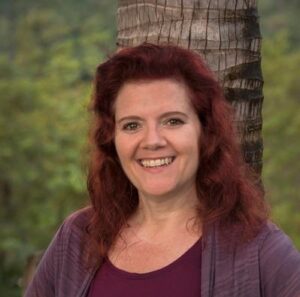 Rachelle Simpson Sweet PhD – Who am I and why I should be your coach?
Rachelle is a Certified Epigenetic Health & Wellness Coach with a Ph.D. in Neuropsychology. I work with clients who want to change their lifestyles and create a wellness plan to incorporate health and activity into their lives. I approach coaching in a non-judgmental manner, assisting clients to discover new ways to look at challenges and encouraging them to experiment with new techniques to assist in moving them closer to becoming the best version of themselves.
My entire life, I have struggled with weight issues and started dieting at 13 years of age. I understand what it's like to have diets fail and feel like you can't change your body's programs. Six years ago, after years of struggling, I lost over 100lbs and have successfully maintained that weight loss. Through biological individuality and understanding my genetic blueprint, I have increased my energy and mental clarity. I have improved my sleep and overall well-being. Using genetic blueprints as the guide, I help women who are fatigued, stressed, and not sleeping to have more energy, clarity, and wake up with confidence so they can rock their day.
If you want to see some before and after photos of my journey
Rachelle is a skilled listener who challenges me to realize my dreams and to seize my strengths. She is empathetic, hearing my feelings and accepting me where I am at. Rachelle leaves me energized and confident in succeeding with my every day and long-term goals. I feel energized and confident by Rachell's coaching.


Colleen T.
DISCLAIMER: The information presented is not intended for the treatment or prevention of disease, nor a substitute for medical treatment, nor as an alternative to medical advice. It is presented for information purposes. Use of the information provided is at the sole choice and risk of the reader. You must get your physician's approval before beginning any diet or exercise program.